Permission Settings in Azure DevOps Organization
Permission Settings can be done at both Organization level as well as at a Project level. A user needs to have a proper permissions to access the permission settings page. For access to Org level permission settings, the user needs to be a Org Owner or a member of the Project Collection Administrator group. For access to Project Level Permission, a user needs to be a member of the Project Administrators group

Permission Settings in Organization: This can be accessed by going to organization oettings and clicking on Permissions link under security header.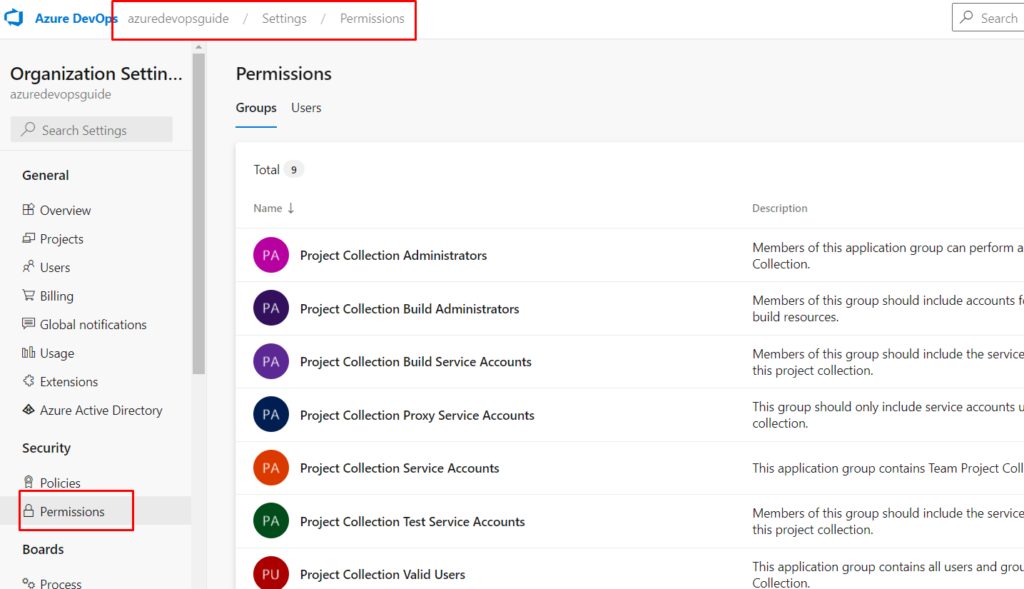 Permission Settings in Project: This can be accessed by going to any project and then clicking on project settings and then clicking on the Permissions link as shown in the below screenshot